What is IoT?
The Internet of Things (IoT) refers to the ever-growing network of physical objects that feature an IP address for internet connectivity, and the communication that occurs between these objects and other Internet-enabled devices and systems.
Whether you are at home, workplace, train, buses or an airplane, IoT devices are all over you. These devices tracks, detect, sense and collects data about its environment that leads to a task or decision to be made. At a larger scale, data collected can be populated into a data warehouse for data analytics purposes.
In today's agile business environment, decisions and changes made to a business can't just go through a management workflow anymore, it has to be rapid. For rapid to happen, strategic decisions have to be made at every level of the organisation. With IoT and Big Data, it is now possible to win – rapidly.
An Architecture Example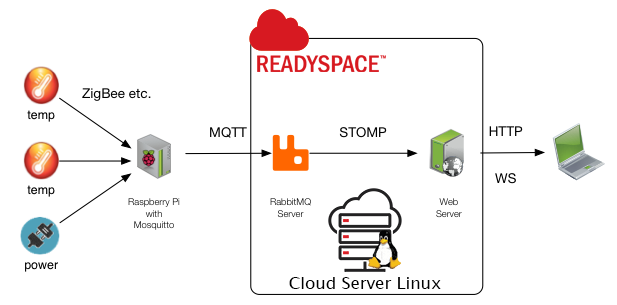 Features and benefits
New data perspective
Get information that is not possible before.
Increase Intelligence
Allows you to be more creative with new data sets available.
Rapid Development
Execution can be faster with informed decisions.