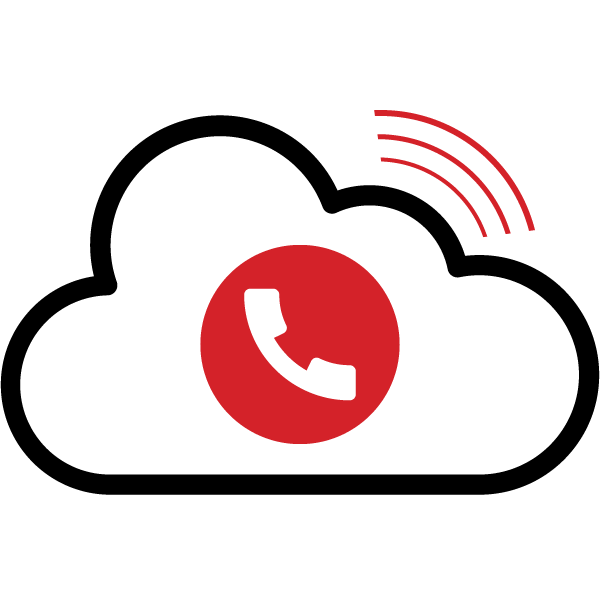 What is Cloud Phone System?
Using open standard, this is an IP PBX that offers complete Unified Communications features for your business out of the box. With ReadySpace Cloud, management and maintenance of your communication with your customers are now so easy. Give your customer the corporate image your business needs to gain their trust by always being able to attend to their calls.
In partnership with :

Cloud Phone System for Business
Reduce cost
Cut cost with SIP trunks and VoIP providers. Greater agility.
Expand business borders
Sell to wider audience globally. More new revenue and opportunities.
Improve collaboration
Bring teams from different places together. Get things done fast!
Work anywhere
Android and iOS apps available. No more downtime.
Your Communication Dashboard
Logging in
1. Retrieve your credentials from your Welcome Email.
2. Go to your Web Client URL, e.g. https://phonesystem.mycompany.com/webclient/
3. Login using your extension and password.

Make, Receive & Transfer Calls
Make a call by clicking on an extension or enter name/number in the search box.
1. Toggle the phone icon to trigger a call on your smartphone, deskphone or web client.
2. Transfer a call by clicking "Transfer" or "Att. Transfer", enter the extension or name.
— If Att. Transfer announce the call and click "Transfer".
— To blind transfer click "Transfer" and hang up

Manage your Status
1. Set your status and status message by clicking on the drop down menu next to your avatar.
2. Click on the pencil to add a status message.
3. Set status temporarily to time limit your status automatically.
4. Green means available, yellow on a call, red is busy – calls will be diverted to voicemail.

Chat with your Colleagues
1. Click on the "Chat" function.
2. Click on the "Compose" icon to search and add people for one-on-one or group chat.
3. Select the extension(s) and click "OK" to start chatting.

Full Management Dashboard
Manage call flows and users anywhere through a simple web base interface.
Unlimited Extensions
No worries on additional cost when more team members needs to be added in.
Voice Recording for all
Record every conversation for easy future referencing.
Your Office Anywhere
Download the iOS or Android Apps
1. Open your welcome email.
2. Open the app on your device, tap on the menu (top left) and then "Scan QR Code".
3. Now scan the QR code from your welcome email – done!

Install the Extension for Chrome & Edge:
1.Open your Web Client and click "Install 3CX Browser Extension" and follow the on-screen prompts.
2.TIn the Web Client, activate the extension and you're all set!
3.Disable and remove the 3CX Click to Call Extension if you have it installed.

To transfer a call:
1. Click "Transfer" or "Att. Transfer".
2. Enter the extension or search by name, tap "Transfer" and hang up.
3. If Att. Transfer announce the call and click "Transfer".

Bridge team globally
Easily extend and bridge multiple teams together to become one.
Call Centre Management
Divert, transfer, queue calls automatically with multiple options improving customer experience.
Remote Assistance
Help customer solve issues remotely with web meeting.
Using your Deskphone
Download the iOS or Android Apps
1. Dial the number on the keypad and hit the send or enter button.
2. OR select a contact or extension from your Web Client or a number from a web page, hit call.
3. The Web Client triggers the call on your deskphone if selected via the phone selector toggle.

To transfer a call:
1. For blind transfer: Press "Transfer", dial the extension, press send/dial and hang up.
2. Attended transfer Yealink: Press "Transfer", dial number or select extension, press "Send", announce the caller, press "Transfer" and hang up.
3. Attended transfer Snom: Press the "Hold" button and dial the extension you want to transfer to. Announce the call and press "Transfer" followed by send/dial and hang up.

Voicemail
Setting your Voicemail Greeting
By phone:
1. Dial the voicemail number as indicated in your welcome email.
2. Enter your PIN and then press "#".
3. Select option "9" then "8" and then "0" to record.
4. Press "#" to end recording and "0" to save
From the web client:
1. Go to "Settings" > "Greetings"
2. From here you can set a greeting according to your status.

To Playback Voicemail
1. By phone:
a. Dial your voicemail number or hit "Voicemail/Message"
b. Enter your PIN, press "#" and then "*" to play your messages.
2. Web Client: Click on "Voicemail" and click the playback icon to listen to the message on your selected phone.
3. Android & iOS App: Tap on the burger menu and select "Voicemail", tap on the voicemail and select "Play" to listen to the message.

Scheduling an Audio/Web Conference
Creating an ad-hoc Web Conference
1. Click on "WebMeeting" in the web client.
2. Allow Webmeeting to use the camera and microphone.
3. Click on "Invite People" in the right panel to add participants.

Creating an Audio Conference
From the Web Client, Android & iOS Apps:
1. Tap or click on "Schedule Conference" (in the top menu for smartphones).
2. "Enable Announcements" to get notified when participants join.
3. Add the "Subject" and "Notes".
4. Specify the preferred time.
5. Hit "Create Meeting" (Web Client) or "Done" (Android & iOS) and add participants.
a. Participants will receive an invitation email with an external dial-in number and a PIN.
b. Internal participants will receive an email with an extension and PIN or be called.


Sign up now!
Our Customers